Big Adaptive Chemical Dispenser Increases Production by 20%
----------------------------------------------------------------------------------------------------------------------
5th January 2004
By Adaptive Staff Writer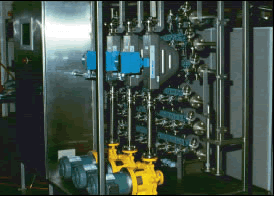 NORTH CAROLINA, USA - The figures are in for a big new Adaptive Chemical Dispensing System at a North Carolina plant belonging to a leading US textile manufacturer. Production increases of 20% are being attributed to
the new Adaptive system.
Tony Webber is head of Sales for Adaptive in North America, and comments:
"This is a great site for showing what a new dispensing system can do for a plant. Production increased by 20% is a fantastic achievement, and makes a great ROI story.
The customer started by standardising on Adaptive control-panels to replace the existing mish-mash of different equipment that he had. We did these upgrades for them gradually over quite a long period, which meant that the impact on their working efficiency as we were doing the upgrades was very low. In the end, they were so pleased with the controls we had installed,
that taking the next step on to chemical dispensing was quite an easy one for them.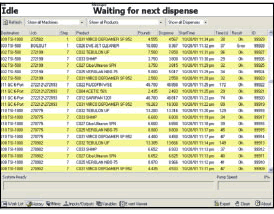 Now they get more production, and also as a bonus, greater predictability and consistency thanks to the automated dispensing. We have quite a comprehensive reporting system in for them at the plant, and you can see the
benefits coming through now."