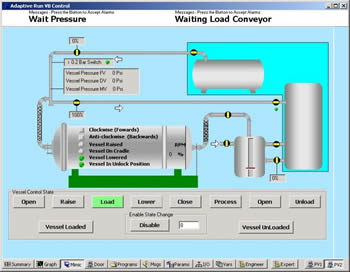 In the Waste Disposal sector, the latest clean, cost-effective alternative to incineration or land-fill is automated by Adaptive control systems.
The innovative system processes domestic waste, either direct from MSW (municipal solid waste) or reclaim from land-fill. Advantages include the conversion after processing of cellulose-based products into fuel, as well as the separation of other recyclables such as alum, ferrous, plastics ready for re-use.
The Adaptive part of the system controls steam-services and the machine control of the processing vessels, using Adaptive's in-depth control expertise in the sphere of industrial machine control.